The mundane life of every day never ceases to tire us, making us look for some refreshment. People tend to take a short trip, visit a restaurant or even go to the movies to reenergize themselves. In this fast-paced world, where there is hardly much time to stop and rejuvenate yourself, going to the escape games can be thoroughly refreshing.
Since time immemorial, escape rooms have grown and evolved drastically to accommodate the ever-changing needs and demands of the people. From the evolution of immersive and authentic props and set designs to the gradual emergence of unique themes, the change can be vividly felt.
Escape rooms provide the breeding ground for social interaction, where players can spend some quality time with their close ones. It is also a place that helps inculcate some vital skills like time management, teamwork, and leadership, amongst others. With that being said, it, therefore, isn't hard to understand that the development and design of these escape rooms can be quite complex.
Through this article, let us look at the few basic and important mechanics that go into the making of every escape room game in the world today.
1. A storyline that calls for your attention!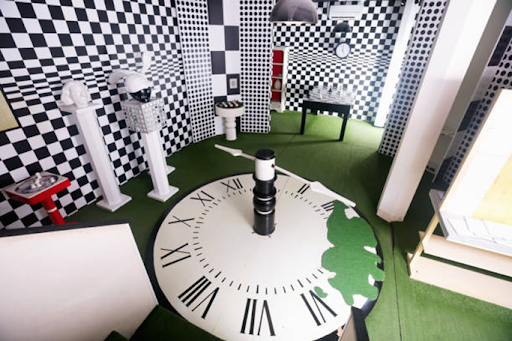 Every escape room relies on a unique storyline that makes up its backbone. They are inherently designed and crafted by the developers to give players an immersive and one-of-a-kind experience. From horror-themed escape room games to even Sherlock-themed games, the sheer variety is enough to leave you awestruck.
Based on the storyline that your game is built on, you will have to solve riddles and puzzles to make your escape in time. The creation of such unique and exciting themes allows escape room ventures to hold on to the interest of players of varied age groups. For people looking for a throughout engaging and adventurous game to try, escape rooms are probably the best option!
2. Diversifying establishment of rooms
Escape room games can comprise either a single room or may even have many smaller units that form a part of the entire gaming experience. As you walk through the door, thinking all you have is one room of puzzles to solve, you will never know when another room is awaiting your presence!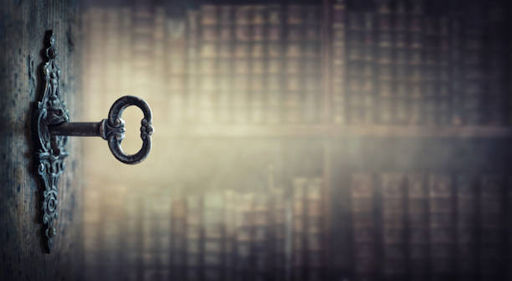 Often many of the sub rooms inside the escape room may remain hidden behind a wardrobe, like that of the world of Narnia. The spooky entrances to these smaller rooms generally remain hidden in various unprecedented ways. They may be camouflaged with the colors of the walls or may even require players to solve a certain riddle to open them up!
3. Use of locks and keys
Locks and keys open up yet another diversifying avenue to exploring the world of escapades. The main of players in an escape room is, of course, to 'unlock' the room and finally escape. So naturally, locks are a vital component of every escape experience. Escape room designers have started using a wide range of locks in their game designs. While some of the locks would just require a key to open, some require players to enter a passcode manually.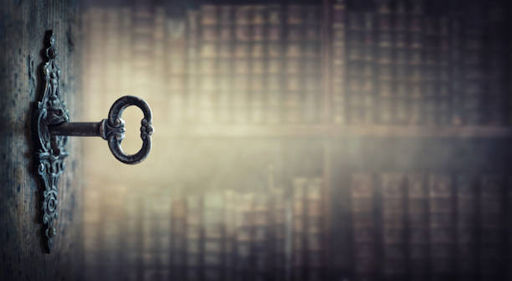 There might even be some locks that open automatically when a certain puzzle is solved by the players. To recover the key or unearth the passcode for the locks, players need to search for clues inside the room. Thanks to technological evolution, many designers today have even started designing tech-based locks. These locks are often activated via sensors, including specific vibrations, lights, or even movements!
4. Lights and action!
Lighting also plays a crucial role in making the escapades a wholesome experience for players. From a tiny flicker in a corner to specific lighting when you solve a certain puzzle, there are various ways in which lighting can be utilized. Often different colored lights are also used for specific themes of escape rooms. White lights are generally used for sci-fi-themed escape games since they are thought to give a futuristic feel.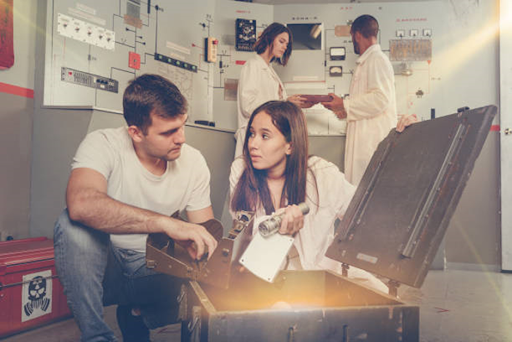 Red and dim lights are usually used for horror-themed escape rooms to give the much-needed spooky feel. Similarly, historical-themed escape games generally have yellowish lighting to nurture the feeling of mystery and secrets.
The mechanics behind making every escape room game are simply unique and diverse. Designers put a lot of effort into making these games as immersive as possible for players. The proper use of technology and mechanics is imperative for creating a unique and thrilling escape room experience for individual players.