Ask any child what they really want and chances are it won't be the latest must have toy or video game. They want their own little furry friend that they can love and look after. Taking on a puppy is a big step though. Every parent wants to make their child's dreams come true, but it pays to think things through first. It means lots of responsibility, but they have so much to give back. They're fun, mischievous, loyal and loving. There's never a dull moment with a dog around.
This is not the kind of animal that people should buy on a whim. New owners have to be prepared for a few sacrifices along the way and to put the necessary hours in exercising their new companion. Dogs can only be left for so long. They are a tie and people must be prepared for that. They will get sick from time to time, so budget for vet's bills too. These can be high, so some sort of pet insurance could be the best bet.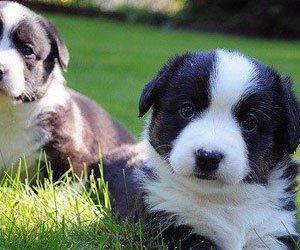 New owners need to think carefully diet too. This is one of the cornerstones of pet health. Get nutrition right and everything else just seems to fall into place. Each dog is different. There are such a huge variety of breeds too. Getting it right can be a little bit hit and miss at first. Thankfully there's the pet store. Here owners can find a great choice of wet and dry food, plus expert staff to answer all of their questions.